Fans can finally retire their #FreeBobbyShmurda tags now. The rapper known as Bobby Shmurda is reportedly returning home from the Clinton Correctional Facility in upstate New York after serving a seven-year sentence for conspiracy to murder, weapons possession, and reckless endangerment charges. "Thank you for remaining loyal and for riding this six year sentence out with me," he wrote on his Instagram Story the day before his release. "I love you all and look forward to seeing you soon."
As he prepares for a comeback, it's time to reflect on his story up to this point. In the summer of 2014, Bobby dropped his smash hit "Hot N***a" and everyone loved it. Hell, even Beyoncé loved it; she did her own version of the video's Shmoney Dance while on tour. Pretty soon, Bobby was on TV, performing and showing off the summer's hottest trending dance. Then he signed a deal with a major label and began production on his debut album. But as inspirational as his rise was, his fall was equally devastating.
Now, in light of his return, here's a comprehensive timeline of Bobby Shmurda's ascent, descent, and comeback.
Bobby Shmurda was born Ackquille Jean Pollard on August 4, 1994, in Miami, Florida. He's half-Trinidadian (mother) and half-Jamaican (father), and the youngest of two brothers. His father, Gervase Johnson, was convicted of attempted murder in 1995, and sentenced to life. He's been away since Bobby was two months old. Bobby's mother, Leslie Pollard moved the family to East Flatbush, Brooklyn, where they settled on 53rd and Clarkson. Bobby spent his childhood traveling between the northern and southern United States in order to keep in touch with his father, who advised him to stay off the streets. But Bobby has said that he hung around a lot of older kids when he was little who ultimately influenced his decisions. According to Bobby, when his brother Javase started dealing drugs in the ninth grade, Bobby was roped into doing the same thing. His crew, known as GS9, is largely composed of the kids Bobby grew up with in his neighborhood. Before GS9, they referred to themselves as the "Shmurdas." There have been multiple explanations for the name including GS9: Gun Squad, Grimey Shooters, and G Stone Crips. Growing up, Bobby Shmurda had several run-ins with the police. Prior to his breakout success, Shmurda served 15 months in a juvenile detention center for a probation violation.
March 2014: Bobby Shmurda drops "Hot N***a"
In March 2014, Bobby Shmurda uploaded a video for his debut single "Hot N***a" to YouTube. The song included production from Jahlil Beats that was originally used on Lloyd Banks's 2012 track "Jackpot." Shmurda and his close friend Chad "Rowdy Rebel" Marshall sold a mixtape, which included the song, for $5 on the street. But the record didn't take off until they shot a music video for it and uploaded it to Vevo. The low budget video, which depicted Bobby and his friends dancing in the street, was significant to the song's success. Today, the video has over 500 million views. After being formally released by Epic Records in the summer, the song peaked at No. 6 on the Billboard Hot 100. Critics praised the track for its rawness and legitimacy. Even the rap veterans praised Shmurda. Artists like Juicy J, French Montana, Lil Wayne, and Lil Kim released freestyles over the song's instrumentals. Two months after the song's release, Shmurda dropped the remix featuring Fabolous, Chris Brown, Jadakiss, Rowdy Rebel, Busta Rhymes and Yo Gotti and the reggae remix with Junior Reid, Mavado, Popcaan and Jah X.
July 2014: Bobby Shmurda signs to Epic Records
Shortly after "Hot N***a" went viral, Bobby Shmurda signed to Epic Records. The track was officially released under the label in July 2014, and Bobby made plans to record a full-length album to be released in 2016. One video clip that gained particular notoriety during this time was footage of Shmurda dancing on a conference room table in front of Epic Records executives. He also began touring. He even made surprise appearances onstage with Drake and Meek Mill.
n the "Hot N***a" video, Bobby flips his Knicks hat in the air and goes into a two-step hip swivel—a move that became known to millions of viewers as the Shmoney Dance. Thanks to the Vine remix culture of 2014, the dance became just as, if not more popular, than the song, leading to multiple tributes and parodies. JAY-Z, Beyoncé, and Rihanna all checked the dance, either by name or by performing it, as did other celebrities, like Chris Brown, Justin Bieber and Nick Young. Bobby's personal favorite videos are the ones in which little kids are dancing.
Nov. 10, 2014: Bobby Shmurda's debut EP 'Shmurda She Wrote' is released
Bobby dropped his debut EP, Shmurda She Wrote, in early December. The five-song project featured "Hot N***a," as well as "Worldwide N***a," "Bobby Bitch," "Living Life," and "Wipe the Case Away." The EP moved 20,000 copies in its first week and debuted at No. 79 on the Billboard 200 chart. Since then, it has sold 106,000 copies, including 85,000 streaming equivalent units.
Dec. 17, 2014: NYPD arrest Bobby Shmurda and GS9 members
On Dec. 17, 2014 around 4.a.m, NYPD officers arrested Bobby Shmurda and 14 GS9 members outside of Quad Studios in New York City. The arrests were made after a yearlong investigation related to their alleged involvement in various shootings and narcotics trafficking. The rapper was arrested on charges of conspiracy, reckless endangerment, and gun possession. Police also found 21 guns and a small amount of crack cocaine during the sweep, according to authorities.
The validity of these charges varies, depending on who you ask. Supporters point to recorded conversations between GS9 members, who police claim are speaking in code to make illicit deals. They point out that Shmurda himself had rapped about crimes in his lyrics—although there are rulings against admitting this as evidence during trial. Shmurda himself has recently stated that his lyrics were "fiction rap." Detractors point out a lack of any reported, documented incidents of drug transactions or cash exchanges, that the phone calls were circumstantial, and that there was no smoking gun to prove conspiracy. Critics feel that Shmurda's celebrity ensured he would never get a fair shake—a claim Shmurda and his family also maintain.
Dec. 18, 2014: Bobby Shmurda pleads not guilty to gun and drug charges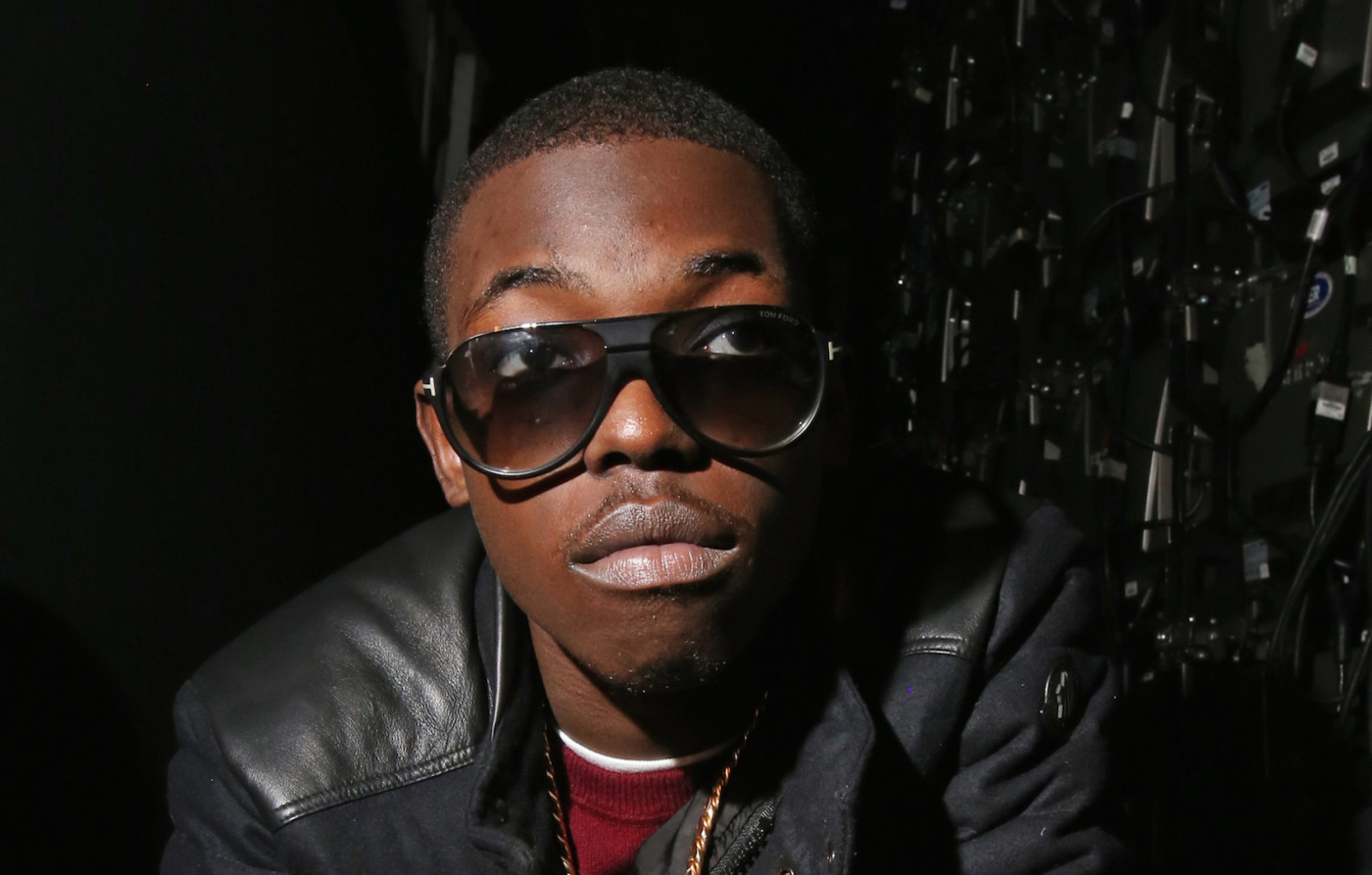 At a hearing in the Manhattan Supreme Court, the then-20-year-old rapper, Rowdy Rebel, as well as the 13 other GS9 member involved in the case, also pled not guilty to the 101 charges against them that included narcotics sales, murder, assault and weapons possession. A judge refused to lower Shmurda and Rebel's respective $2 million bail with prosecutors citing Shmurda as the "driving force" in GS9. At the time, Bobby was looking at more than 25 years behind bars.
Feb. 2015 – Dec. 2015: Bobby Shmurda's bail package withdrawn and denied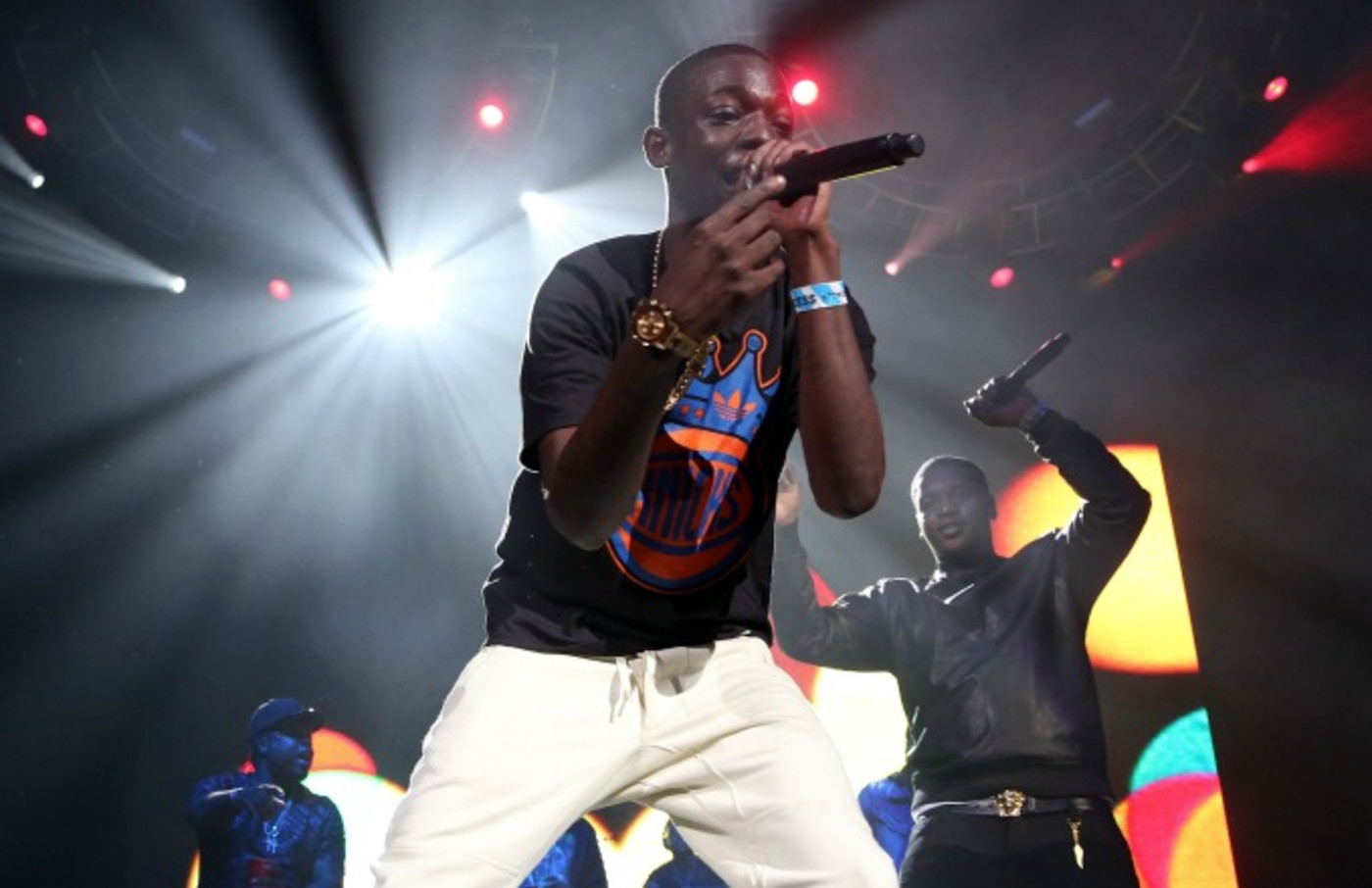 Bobby Shmurda's bail package was denied several times during his case. On Feb. 4, 2015, the rapper's bond arrangement was withdrawn due to the $2 million price tag. Shmurda's attorney Kenneth J. Montgomery told Complex at the time, "We are working on another more viable package. The average income of a household in Brooklyn is $44k. Mr. Pollard has not shot or killed anyone, nor has he been in possession of any drugs. However, his bail is $2 million. As a result of the bail amount we are dotting our I's and crossing our T's to make sure the package is approved by the Court." Several months later, in October 2015, Shmurda was denied bail once again. By Dec. 2015, Shmurda had been denied bail six times. The judge rejected the bail package his family had organized. Martin Shkreli, the CEO of Turing Pharmaceuticals, also offered to post bail for the rapper, but Shkreli was arrested by the FBI one day later and charged with securities fraud.
April 2015: Bobby Shmurda involved in gang-related jail fight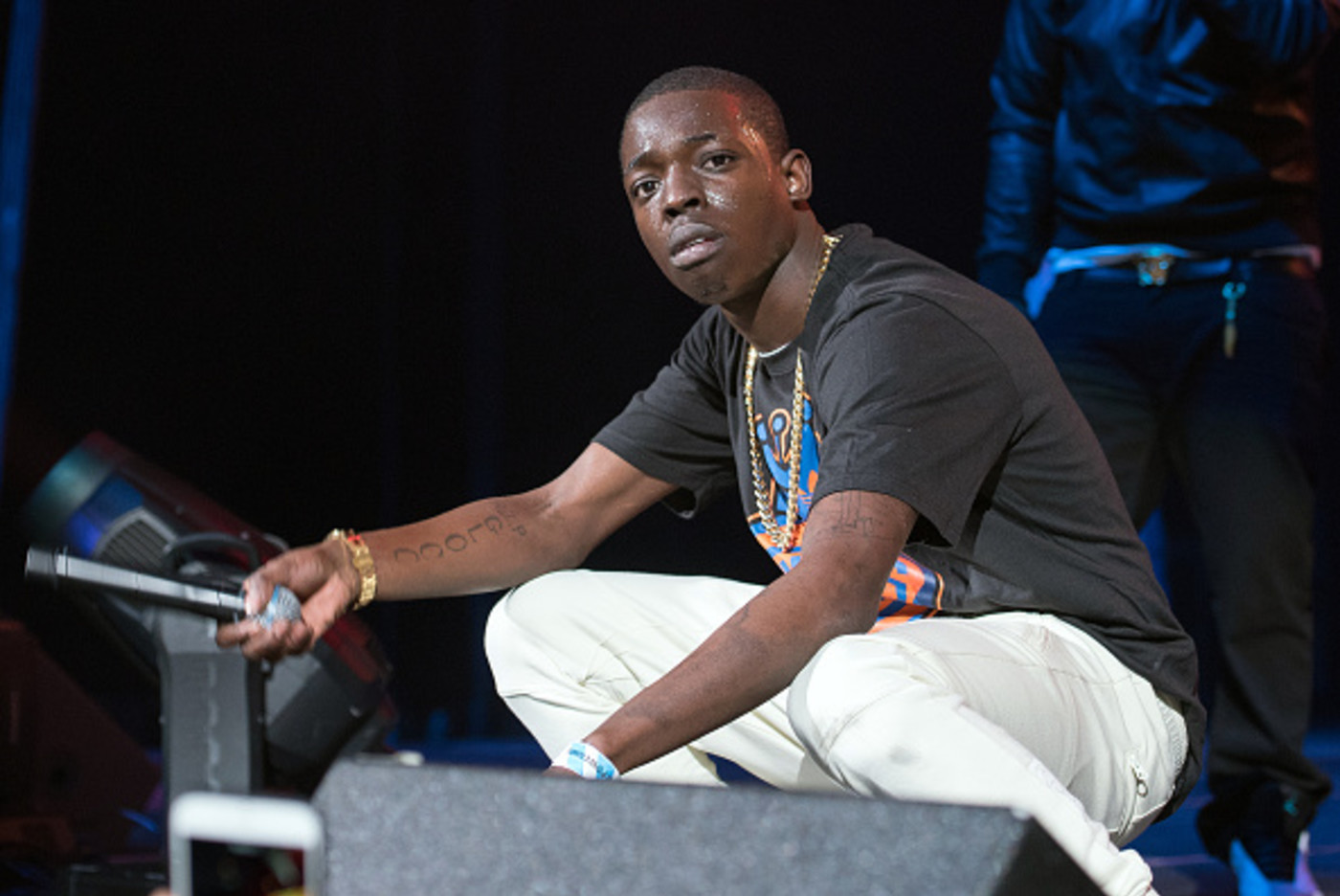 In April 2015, 
TMZ
 reported that Bobby Shmurda had been involved in a
 gang-related jail figh
t in the Otis Bantum Correctional Center. The brawl was reportedly between Shmurda, four Crips gang members and two rival Bloods gang members. The incident did not immediately affect his legal case, but it would foreshadow incidents in the future.
June 2015: Bobby Shmurda and Rowdy Rebel's first trial date is set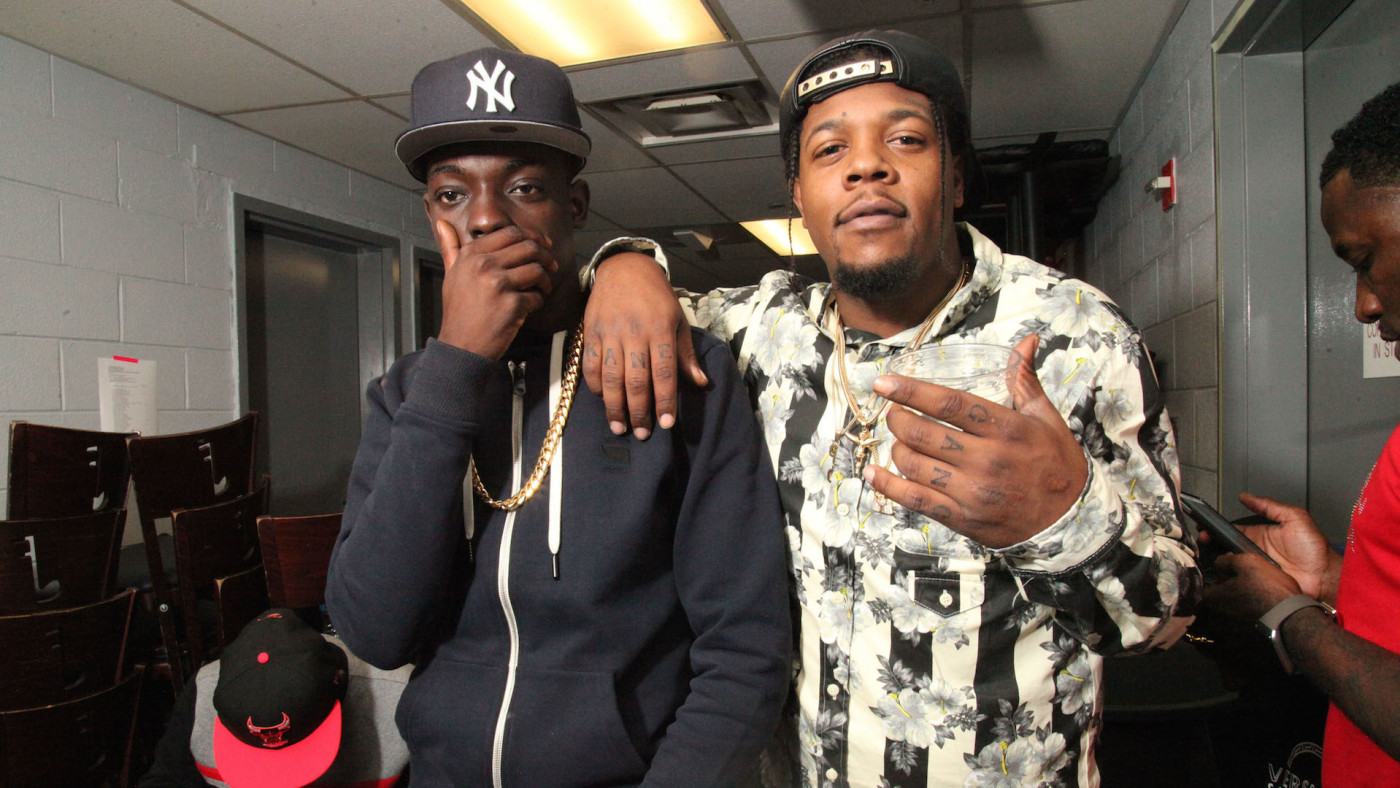 After nearly four months of being incarcerated, Bobby Shmurda and Rowdy Rebel appeared in a Manhattan Supreme Court, where they were given a trial date of June 25, 2015. Bobby's then-lawyer, Kenneth J. Montgomery, criticized the District Attorney for the handling of his clients' case, stating, "This is a show and [the prosecutors] have to justify the show. At the trial we'll see what this is really about." On the day of his original trial date, a judge postponed the rapper's court date until Oct. 5, 2015. During that hearing, news of Shmurda's arrest earlier that week came to light. The rapper was accused of receiving a "sharpened metal instrument" while getting a visit from his girlfriend. According to the New York City Department of Correction, Shmurda received a first-degree charge of "promoting prison contraband," which is a Class D felony. His girlfriend, Kimberly Rousseau, later pled guilty to attempting to smuggle the weapon into jail.
Feb. 11, 2016: Bobby Shmurda says 'I was targeted because of my rap music'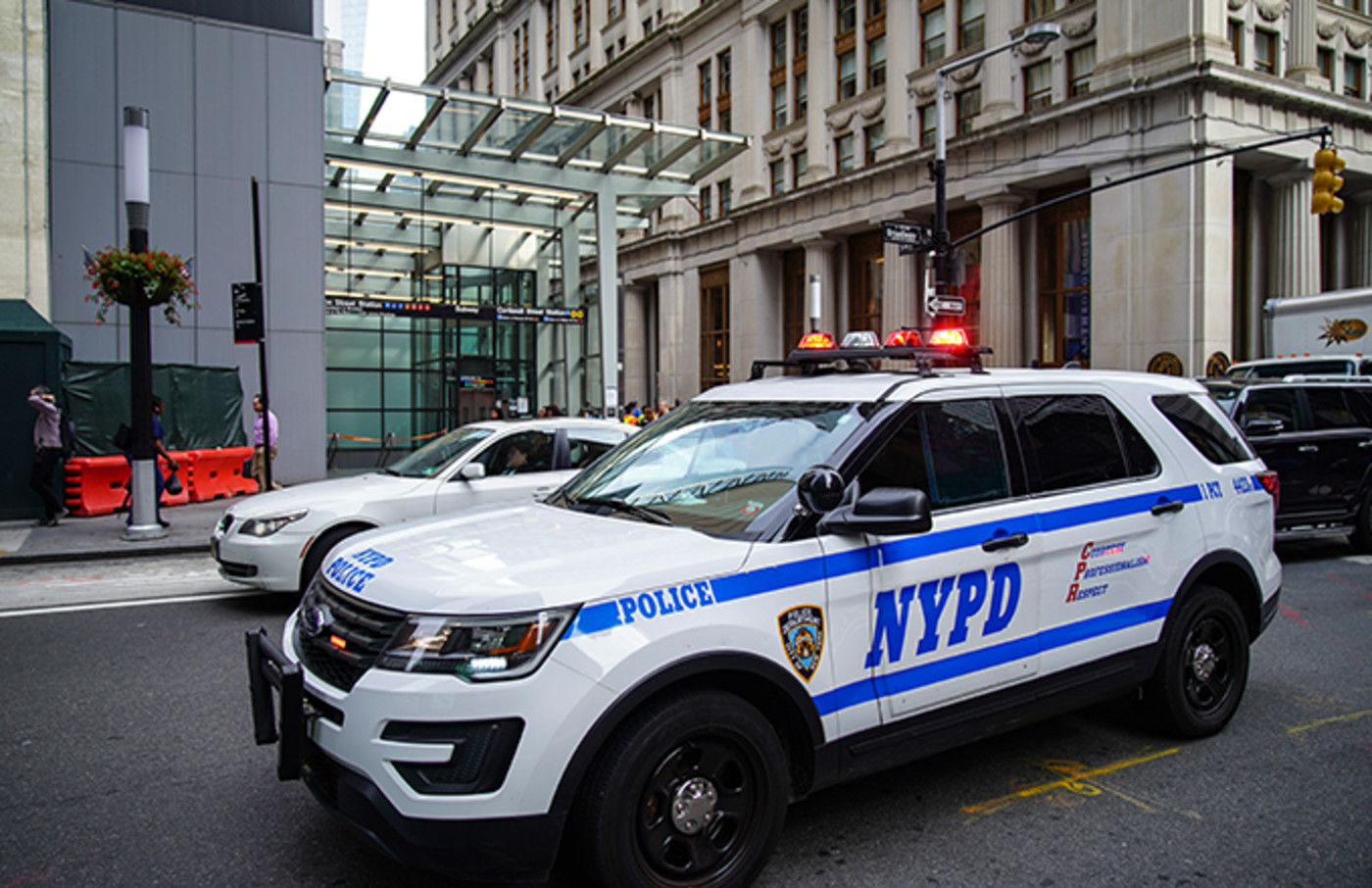 During a Jan. 11 court date, Bobby Shmurda's lawyer Alex Spiro requested records from the Special Narcotics Prosecutors' office, indicating that two of the lead detectives on the case had "credibility issues," which included accusations of planting evidence, false arrests, and 4th Amendment violations over the past two years in other cases. In an interview with Revolt TV a month later, Bobby suggests he was "targeted because of my rap music." On May 2, 2016, Bobby Shmurda's sued the NYPD for false arrest on gun and drug charges from a separate 2014 incident. The suit detailed an incident that occurred on June 3, 2014 when Bobby was arrested at a friend's apartment in Brooklyn. Police claimed he tried to hide a handgun inside a couch when they raided the residence, but officers failed to recover any gun or drug paraphernalia. The suit claimed the officers were chanting the lyrics to his song during his arrest. The charges were eventually dismissed, but as a result of the arrest, Bobby claims he suffered permanent "nervous shock and mental anguish."
Sept. 9, 2016: Bobby Shmurda takes plea deal: 'I did it for Rowdy'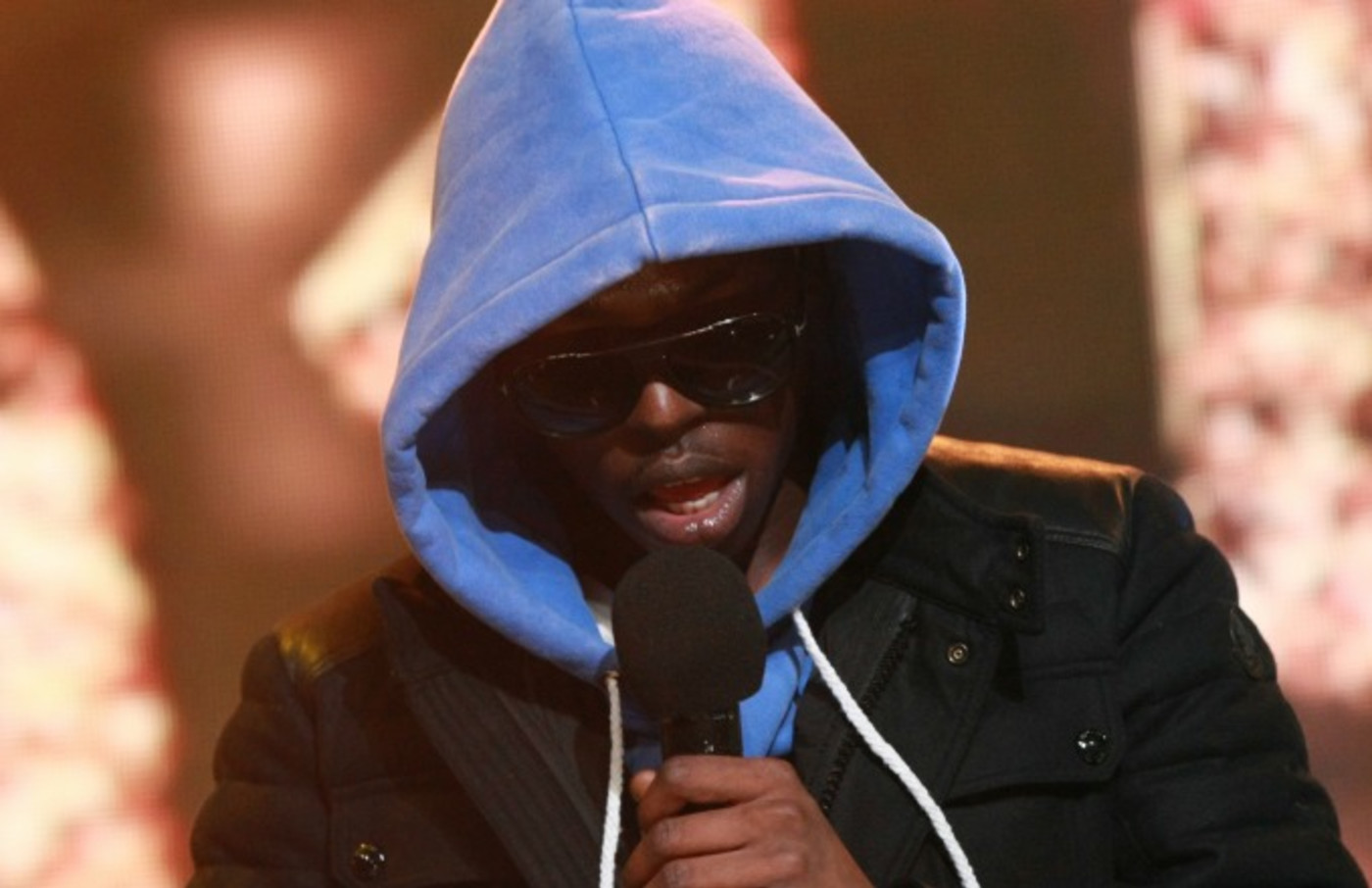 In May 2016, Bobby Shmurda's court date was postponed again and pushed back to September 12 at the request of his lawyer. Instead of risking trial, however, Bobby, Rowdy, and third co-defendant Nicholas McCoy accepted a plea deal, agreeing to seven years in prison. The agreement came after they refused an eight-year plea deal in June 2015. The three plead guilty to fourth-degree conspiracy to criminally possess a weapon and second-degree criminal weapons possession, which concurrently carry a sentence of seven years. Following the plea agreement, Bobby told Complex that he accepted the deal to help his friend Rowdy Rebel.
"I did it for Rowdy. They offered me five [years] and offered Rowdy 12," Bobby explained. "They said the only way they'll give him seven is if I took seven, too. So, you know, I had to take one for the dawg." Bobby added, "If we made bail, I would've beat the case. We look guilty in these orange jumpsuits. If you put Al Sharpton in an orange jumpsuit and accuse him of having a gun, he's going to be found guilty. They just look at our skin color, and look at where we're from. I didn't get caught with anything on me and the cops lied, saying they seen me with a gun in my hand. I explained the whole situation to Epic and they were behind me all the way. We had big-money lawyers and they still couldn't do nothing because of the judge, who looked at us like black thugs." On October 19, 2016, Bobby Shmurda was officially sentenced to seven years.
Feb. 2, 2017: Bobby Shmurda is offered a reduced plea deal in smuggled knife case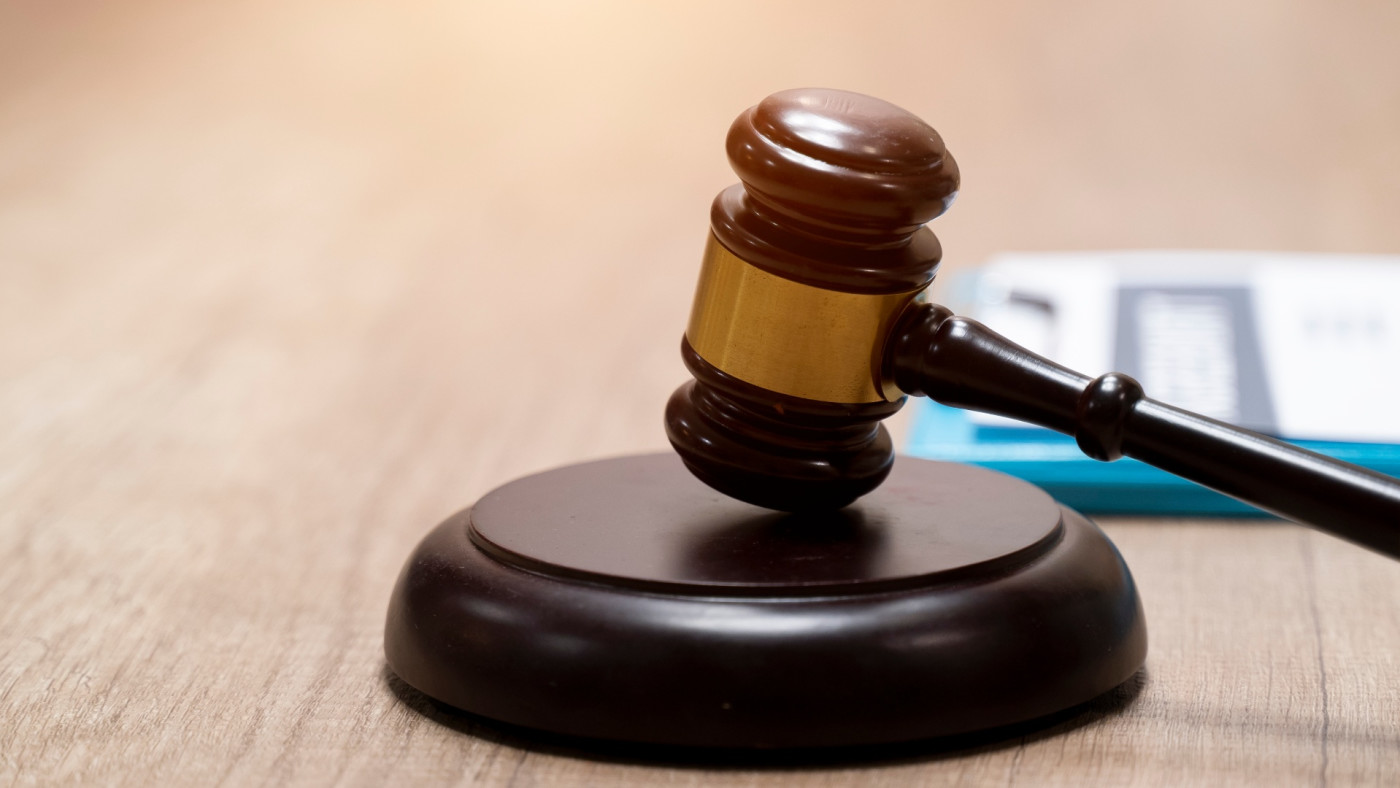 On Dec. 1, 2016, Bobby Shmurda appeared before a Bronx Supreme Court where he faced charges related to the 2015 incident in which he was accused of promoting prison contraband. Prosecutors offered the rapper a plea deal that would lessen the charge to attempted promoting of prison contraband, which would carry a one to four-year sentence. The deal would allow him to serve the sentence concurrently with his seven-year sentence he received in the GS9 case. On Feb. 2 of the following year, Bobby pleaded guilty to promoting contraband, which extended his sentence by an additional 1.3 to four years.
Summer 2018: Bobby Shmurda announces parole eligibility, does interview with 'This Is 50'
n April 2018, Bobby Shmurda announced that he was eligible for parole from the Clinton Correctional Facility in Upstate New York in 2020. In a phone interview with This Is 50, Bobby hints at his early release, saying, "When I get out, we're going to f— everything up. I got two years, 2020. You know how that shit goes. I like to see real niggas doing their thing with more constructive shit. I hope a lot of motherfuckers learn from me." Bobby Shmurda's mother Leslie Pollard also suggested her son would  be home by the holidays in 2020, and his team begins teasing "a bunch of mixtapes" following his return. Unfortunately, on September 15, Shmurda is denied parole following an interview with the Board of Parole. He's ordered to serve the maximum sentence until December 11, 2021.
Jan. 4, 2021: Bobby Shmurda is granted conditional release in Feb. 2021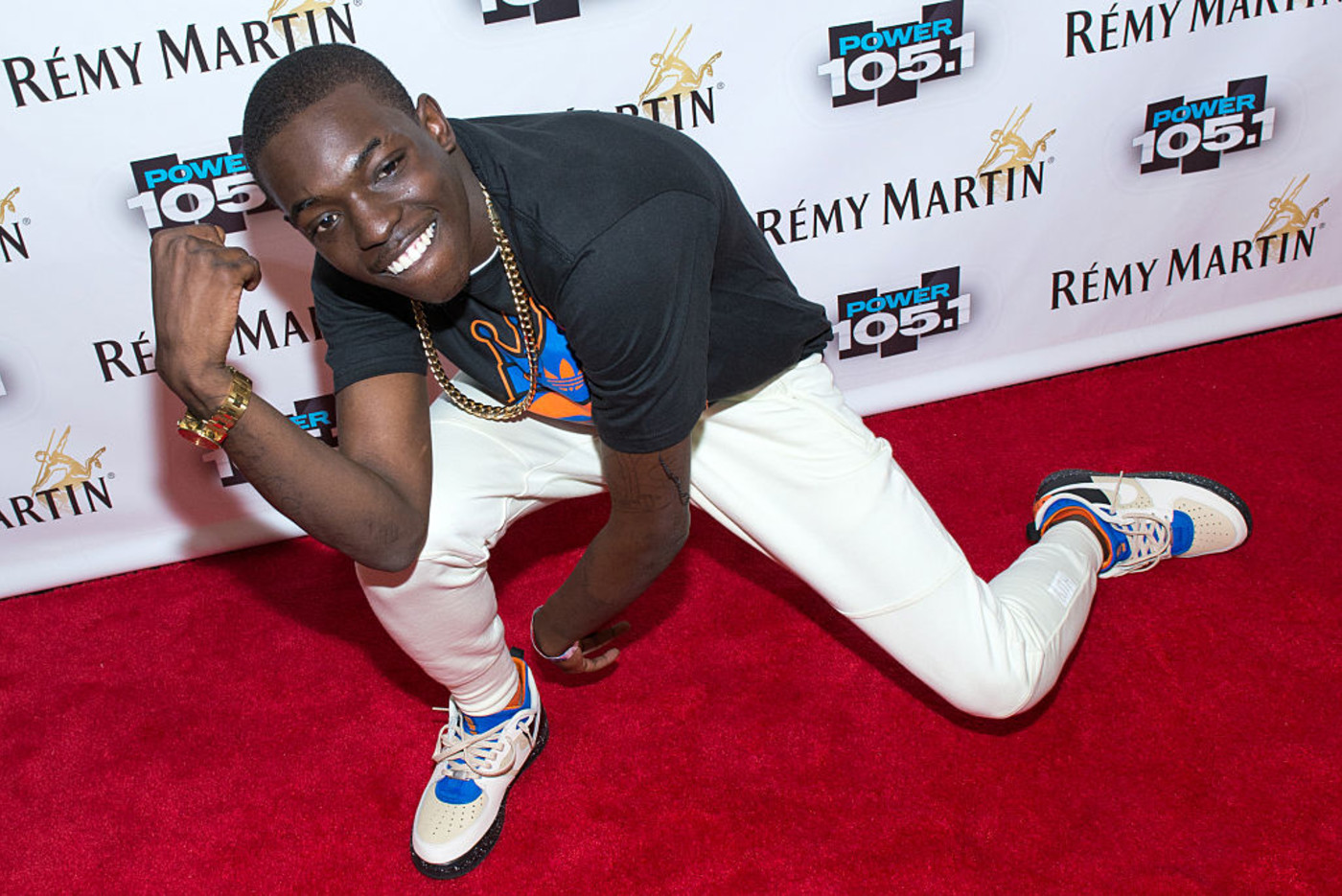 At the top of the new year, Bobby Shmurda finally got some good news. After many delays and questions of his return, Bobby was granted a conditional release from the Clinton Correctional Facility on Feb. 23, 2021, instead of the expected December date. When released, Bobby Shmurda will be under parole supervision, and he will serve the remainder of his sentence under community supervision.
Feb. 22, 2021: Bobby shares message for fans on eve of release: 'Thank you for remaining loyal'